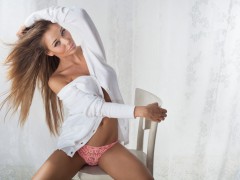 This is our second article in a series I am doing on fat loss supplements. I actually picked up a bottle of the Nutrex Lipo 6 that I discussed in the previous article on Thermogenic fat burners. I will keep you guys posted on my results. I am really just looking to shed about 15 pounds of extra fat.
I realize that stimulant based products are not for everyone. There are many people out there who don't even react well to a cup of coffee. Lucky for these people there are non-stimulant fat burners on the market.
You will not see as strong results with non-stimulant fat burners and exercise as you would with the Thermogenic formulas, but these fat burners will aid in your goal of shedding extra pounds.
Non-Stimulant Thermogenic Fat Burners
Although there are several different types of non Thermogenic weigh loss pills. In this article we are going to concentrate on the formulas that are designed to mimic the results of their Thermogenic counterparts.
These formulas work to raise your body temperature and the amount of calories burned. They are usually a mix of herbs and chemicals.
Since these formulas don't contain stimulants like caffeine, ephedra, or Muang they are much milder on the heart and less prone to give you jitters.
Popular Non-Stimulant Thermogenics
When I was picking up my bottle of Nuprex Lipo I asked the counter guy which non stimulants were the best selling. He recommended two that he said out sold all of the others by far. I am going to list the two of them below with their roles in fat loss.
Man Vaporize: This supplement is based on an herb called sesamin. Supposedly when this herb is mixed with fatty acids they combine to release potent thermogenic enzymes through liver function. Below are the ingredients for this formula.
Sesame Seed Oil (Sesamum indicum) (leaf): 500 mg
50% Sesamin Lignans (minimum)
Total Sesamin Lignans: 250 mg
BIG-FISH Omega-3 Fish oil Matrix: 500 mg
EPA (Eicosapentaenoic Acid): 150 mg
DHA (Docosahaxaenoic Acid): 100 mg
Universal Super Cuts 3: This was their second best selling non stimulant Therogenic. The formula is supposedly engineered to help optimize fat metabolism, fat emulsification, fat burning, and enhance lean mass.
I have actually taken this in the past soley for the L Carnitine it contained. I found it was cheaper to purchase these pills then buy the Carnatine alone. While the results were nowhere as significant as those I found through the stimulant based products, it contains many essential amino acids that are good for the body in other ways then weight loss. The L Carnatine and Green Tea provide you with some key anti oxidants as well.
Vitamin B 40mg 2000%
Calcium 150mg 15%
Chromium 15mcg 13%
L-Carnitine 600mg
Lecithin 500mg
Choline 500mg
Inositol 500mg
L-Methionine 200mg
Linoleic Acid 100mg
Oleic Acid 50mg
Taraxacum Extract 250mg
Grapefruit Extract 125mg
Green Tea Extract 125mg
Uva Ursi 200mg
The benefits of taking these formulas over the more powerful stimulant based Thermogenics is that there are pretty much no side effects. These formulas also contain more ingredients that provide other benefits to the body in addition to fat loss.
In the next article I am going to discuss supplements that burn fat by regulating the Thyroid.
Of course supplements are only valuable if you have a solid work out routine to follow on a daily basis.