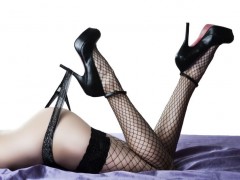 If you've contemplated joining an online dating site… now is the time!
Why?
Simple. For two strong reasons.
First, we are getting dangerously close to the holiday season. No girl wants to be alone for the holidays. The prospect puts them in panic mode. Panic mode causes them to make rash decisions… like joining an online dating site and actually responding to the guys writing them.
Internet dating sites get slow in the spring and summer. Everyone is out and about. The girls love putting on their skimpy little outfits and hitting up the bars and clubs. They love strolling around the city, heading down the shore, or preparing for their next vacation. During the spring and summer months it is much tougher to find quality girls online.
The winter is another ballgame. It is THE BALLGAME. This time of year girls dread the club scene. It's cold. It's dark. And every time they find themselves in a bar or club they are reminded of how they will be explaining to their relatives why they are alone on Christmas Eve.
This opens up a tremendous opportunity for you guys to make some connections with quality women.
But there is another reason why this particular time is perfect for online dating.
The economy.
Yes, even girls are feeling the brunt of the recession. Girls are just as uneasy about their future job prospects as you might be. This means that they are less likely to be getting dolled up for those $200 nights dancing in the city. Suddenly going for a couple drinks with a cool guy she met online seems a bit more practical.
Take advantage of this!
If you read Jim Summit's recent post titled Sex in the Suburbs you know that women are just as eager to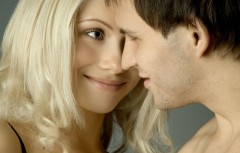 meet cool guys. Remember the competition is slim. Most guys don't have as much game as you. Most guys are still sending the "hey, you're cute, we should talk" email.
What site should you join?
I recently wrote a post where I talked about using online dating to practice your conversation skills. Here are some of sites I mentioned:
There are plenty of sites to choose from. Match.com is probably the best. It has the largest selection of women and is the most trusted and reputable. American Singles was popular. Okay Cupid is a free site that you have no excuse for not placing a profile on. While I feel the paying sites are better, why the hell not have another fishing line in the water with Okay Cupid? If you're Jewish than J-Date is probably you're best choice. My Jewish friends clean up on there. If you're up for a little adventure try Adult Friend Finder. There are mixed opinions on AFF but for $20 why not make up your own mind?
If you're serious about meeting women online I would suggest browsing around and reading some of our online dating articles. Better yet I highly recommend buying Dave M's Insider Internet Dating. In the end the small price for the course will save you a ton of wasted time and money.
They key is: Don't wait until you know everything. Put up a profile, and tweak it as you go. Rinse, wash, repeat. Rinse, wash, repeat.
Take advantage of peak season!