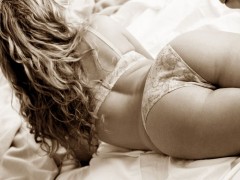 Have you ever really thought about how you carry on a conversation? What usually takes place is one person shares the events of their life. They are telling their story or opinions.
True right? Now as they are telling their story you begin to look through your stored memory for something similiar to what you heard. It is an unconcsious process but as they talk you immediately look for a connection you can use to move the conversation forward by saying something like, "Yea, that happened to me once too!" At that point the conversation moves back and forth between the two people.
Then as you talk and the other person listens, they are doing the same thing. Sometimes, we get so excited by something that pops into our minds that we interrupt the other person right in the middle of them talking.
What just happened?
Robert Schank says in his book Tell Me a Story:
The question to think about is how, after someone says something to you in conversation, something comes to mind to say back. Even the simplest of responses have to be found somewhere in the memory.
Specific memories are triggered in people through certain elements or words of a story. Even as I write this if I mention how hot Jessica Biel looked in those naked Gear Magazine photos a few years back… you are probably now mentally imagining the pictures I am talking about (if not immediately googling them.) I set you up to drift into a specific direction.
The name Jessica Beil might make you think of a certain movie she was in that you liked. Or my mentoin of the word naked might make you think about how long it has been since you've seen a naked girl. Or it might get you horny for sex, and suddenly your mind is off in a naughty place.
Where did your mind go?
Triggers are contained within all stories. They can be called "reminders" These triggers remind us of previous thoughts. These same triggers will cause other people to drift into imaginary experiences that may or may not serve your purpose.
If you're talking to a girl and want her to think about food… mention dinner in a story. If you want her to think about sex, mention a seductive scene from a television show you jsut watched. Your words are causing activity in her mind.
Anytime two people have a conversation this is what happens. Every sentence you say leads to a reminder in the person that you are talking to. This leads them to say something else. When you are in great rapport with a girl, and the talking is flowing freely it is because the both of you are experiencing constant reminders.
This is good for you if you want to consciously create seductive conversations. You need to consciously control the woman's mental experience. You will be using stories to convey the higher value, build attraction, and develop rapport. But you need to realize that within those stories you will be triggering reminders in her.
If you want her to think of you in a positive way, refrain from using any negative reminders. Keep her focused on the potential experiences with you that would be enticing. Try to keep her focused on what she wants… and not what she doesn't want.
Video Lecture on Telling Stories
This video is a lecture on storytelling and what elements make a story engaging.
[media id=233 width=500 height=400]