The Road to Financial Freedom
My main passion over the years has been the psychology of human behavior. Its part of the reason I started this website. My other passion is entrepreneurship. My goal is to be financially free as quickly as possible. This would give me the opportunity to spend all my time traveling the world and writing about the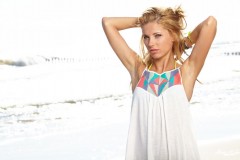 experiences.
For awhile, I spent most of my time studying social dynamics and human behavior. But the for the last year or so I have become completely fascinated in the idea of financial freedom. I've read hundreds of books, and listened to hundreds of hours of audio on the subject. I thought that I would pass along a list of the 5 books I recommend the most for those with similar dreams.
5 Books That Will Spark the Entrepreneurial Spirit
1. Getting Everything You Can Out of All You've Got by Jay Abraham
Jay Abraham is like the Mystery or David D of marketing. Every single other mentor you might study at some point or another will reference something they've learned from Abraham. If you own a business or are self employed and need to find ways to generate more customers, Abraham has a million ways to do it.
Most of Abraham's products cost in the thousands of dollars. This book is his primer book. It will introduce you nicely into his world. He gives you 21 chapters filled with ways to out think, out smart, and out earn your competition.
2. The Adweek Copywriting Handbook by Joseph Sugarman
Did you ever hear of Blu Blocker sunglasses? Surely you've seen the commercials. This is the man that turned those cheesy sunglasses into a $20 million business.
I've read about six books recently on the art of copywriting and no one explains the craft in a more enjoyable way than Joe Sugarman. The man is a legend in his field.
Sugarman will show you a way to write an advertisement for your product or service that will get the highest possible response. This man is a millionaire many times over, simply because he figured out how to write things in a way that motivated people to buy.
3. Purple Cow by Seth Godin
Seth Godin has written many books, and while they all contain some good knowledge, this is the only one of his books that I felt really inspired me to look at my business differently.
Godin is all about sparking ideas that will cause you to take your business from "good" to "remarkable."
This book will not give the "how to" that Abraham and Sugarman provide, but it will surely spark some ideas of how you can make yourself or your business stand out from the crowd.
4. The E- Myth Revisited by Michael Gerber
This is the kind of book that someone will suggest you read 5 years after you started your business. You will read it. And cry.
This book should be a mandatory read for anyone who applies to run a business. Gerber writes this book in an enjoyable and very easy to read manner. He uses a story of a woman and her pie shop to demonstrate some truly necessary ideas.
If you own a business, you need to put systems in place. If you don't put systems in place from the very beginning you will fail. It is the single biggest reason most business's fail. I made this mistake years ago when I started a contracting business.
I won't make the same mistake twice.
5. The 4 Hour Work Week by Tim Ferriss
This book is my favorite. It perfectly balances the philosophy behind starting your own business with the tools to get you out of the rat race.
Tim walks you through the process. And more impressively, he fills the book with countless resources that you can use. This is what I really believe made this book as popular as it has become. Most books will tell you something like "outsource the meaningless tasks" but never explain how to do it. Tim not only walks your through the steps, but provides you with a list of companies that provide any of the services he mentions.
If you're even remotely interested in entrepreneurship, this is the book I recommend you read first.
There you go. Five books that will help get you started on your path to financial freedom. The life of an entrepreneur is not an easy road. In addition to reading these books I highly recommend reading all of the books I recently recommended for personal development. The journey is long, hard, and sometimes feels impossible. You'll need to have the right frame of mind to pull it off.