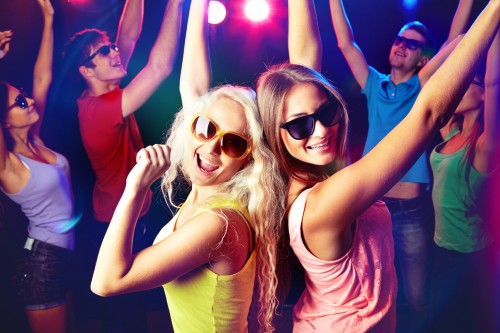 I graduated from a small liberal arts college in upstate New York. After a few years in the scary real world, it has come to my attention that many people don't really understand what goes on at small liberal arts colleges (i.e. community college students, illegal aliens, outer space aliens). For instance, my college was neither liberal nor was it arts.  Therefore, to utilize all the jokes I couldn't fit into my other articles and to give you a glimpse into the life of a real liberal artist, I will take you along with me on what was a typical day for me at my small liberal arts college.
8:15 a.m. – You wake up.  This is very early in small liberal arts time.  In fact, your roommate Alex the Booby Grabber is still asleep.  Why is his name Alex the Booby Grabber instead of just Alex?  Because at small liberal arts colleges we give everyone unoriginal nicknames like Booby Grabber and Shit Head since we lack the intelligence to exalt one another with wittier nicknames.
8:30 a.m. – On your way to class, you pass Deno the Disgruntled Janitor.  He's complaining again about all the garbage and puke he has to pick up.  You could point out to Deno that if it weren't for garbage and puke, he'd be Deno the Disgruntled Homeless Dude.  But you don't, because Deno was a roadie for the sweet '80s band Europe and Europe is totally awesome.
8:40 a.m. – Walking across the quad, you see Erika the Girl You were Sorta Seeing but Now You're Not Anymore.  It's awkward seeing her but of course, you will, because you just saw everyone you know.  Twice.
8:45 a.m. – You get to class and…Uh oh!  Quiz in your fake literature class!!!!  Now don't you wish you did the reading instead of checking of everyone's away message on AIM.   Twice.
8:46 a.m. – Lucky you!  As you glance over your quiz, the questions are:
True/False: the smiley face with the sunglasses was in Dragonz89 away message.
Which of the following was Aireka14 doing last night:
a.) Getting her study on
b.) She was currently away from her computer.
c.) brb
d.) "Here's the thing
We started out friends
It was cool, but it was all pretend
Yeah, yeah, since you been gone
You dedicated, you took the time
Wasn't long till I called you mine
Yeah, yeah, since you been gone"
9:25 a.m. – You pass Erika again on your way back from fake literature 101.  You think about waving to her but you remember: "I had my chance, I blew it.  Out of sight out of mind.  Now I shut my mouth (she just can't take it, again, again, again and again)."
9:30 a.m. – 3:00 p.m. – You get back to your room and check away messages/study for your fake literature class.
I would have continued writing this diary on my liberal arts college experience but I had an assignment due for my fake ethics class. The topic was "Write an Essay on the awesomest Europe song (Hint: It's the final countdown, the final countdown, Ooh it's the final countdown, we are leaving together.)  So I flashed the equivalent of the Bat-signal for Deno the Disgruntled Janitor (which was me vomiting all over my dorm).