A Four-Part Interview with Brad P. (Part I)
Part II
"I had a way different take on learning pickup than a lot of guys starting out," Brad said. "For me, I had no expectations. I assumed every night was going to be a bad night. Whether it went well or was a total failure, it didn't matter. It was just another experiment." In Brad's blog, he explains he spend his first 26 years of his life as a "nerd who had no ability to deal with women" or attract them. From those formative years, he gained a real understanding of the "deep loneliness and fearfulness men go through when they fail with women."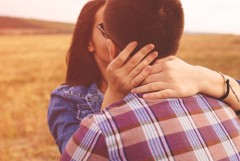 Starting out, Brad spent 8 months learning to cold approach women every day. For the next 4 years, he kept up an active schedule of cold approaching. Such an aggressive learning style may have come from his mentors. One natural he learned from boasts cold approaching at least 20 new women a day, every day of his life. Real-world knowledge of women allows Brad to say, "There is no speculation, no guessing. It's all things I've done myself" when it comes to approaching, attracting, and dating women. For Brad, this is the foundation of his understanding: knowledge of social interactions and women.
Brad makes an interesting distinction between "knowledge" and "information." For Brad, knowledge only comes through experience, while information comes through reading and study. Brad relates an interesting anecdote in his blog about two students he met who introduced him to the "seduction community." These guys blew Brad away with all their systematized know-how of approaching women. "They seemed to know ten times more than me," thought Brad, having been coaching then only 6 months. However, when Brad went out with the two know-it-all community students, he snatched up five phone numbers and brought home a hot burlesque dancer. The community guys, on the other hand, looked terrified of even approaching, whimpering, "Brad, I think we're just gonna observe tonight." For Brad, this made a clear distinction between the effectiveness of knowledge over information.
Accordingly, Brad sees much of the marketing in the dating community is detrimental to long-term learning because it propagates a "get-fixed-quick" mentality through information overload. Brad outlines the symptoms of a "keyboard jockey" on his blog and explains real-world knowledge is how to remedy this problem. In his development, Brad estimates he had a 90 percent "rejection rate" for the first thirty days, but always viewed it as "a means to an end."
Rejection didn't bother him – or it didn't bother him enough to let him sink back into being the "submissive nice guy." To get past social anxiety, guys have to learn to stop taking rejections personally. "Be relentless," chucked Brad, "A thousand rejections wouldn't have stopped me!"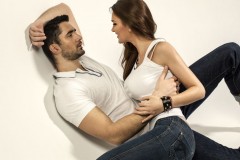 After enough time (and rejection), Brad combined his "social experiments" with tips culled from naturals "that would put any pickup guru to shame" to create a systematic approach to dating. With this systematic approach, he saw an opportunity to reform the fellow nice guys of NYC into attractive men. When he began running his "underground dating seminar", he found his educational and professional background in social work helped when communicating to a wide variety of guys.
"As a social worker, I saw a lot of different people," Brad commented. After working with at-risk urban teens and schizophrenics, teaching guys to get laid probably seemed like a breeze. Brad, however, quickly found otherwise. At first, students who came to his underground dating seminar were mostly non-community guys looking for tips on dating. Quickly though, students from the seduction community started filing in. "I had no idea this community even existed," exclaimed Brad. "It caused an evolution in my teaching."
Continued in Part III, but, in the meantime, to learn more about Brad P, check out his webpage at: Instant Attraction