Spice up Your Life with CAJUN: Part II of the TSB Spotlight of the Lovesystems' Badass
Part 1, over here.
Girls couldn't reject him. Guys wanted to be him. He was going home with a different girl each night. And it had nothing to do with what he learned from books like The Game. "There came a point where I stopped reading material and just went out to do two things," Cajun says, "Which are have fun with my friends and fuck with people." When Cajun focused on amusing himself rather than trying to "pickup chicks," his results skyrocketed.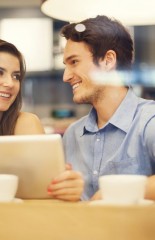 "Basically, I got good like a natural would get good," Cajun explains. "I pushed through my issues." Indeed, the hard way turned out to be the easy way for Cajun. By developing a style around his eccentric and fun-loving personality, he found a way to persevere through the rough nights and harsh rejections. "I've been through enough shit to be good," he laughs as a hint of his Canadian accent underscores his words.
Listening to him talk, you can't help but feel inspired. The fun vibe Cajun creates is contagious. Accordingly, once word got out about his success, men from across Toronto came to him for dating advice. "It's a big scene here and guys started coming up and telling me I was 'good.' Maybe that's when it sunk in," Cajun surmises wistfully. "Guys were saying it, so I started believing it for myself."
Not only did this 'epiphany' help Cajun's abilities, it also shaped his teaching philosophy. "It's not about lines – it's about what's going on in a guy's head. Really, it's about teaching guys to believe." That nugget of advice became crystal clear one night at Madison, a popular Toronto hotspot.
Cajun was having an on-night in the exceptionally difficult venue when one sentence popped into his head. As if gilded in gold and descended from the heavens, he realized this one sentence could guide him back to his current ability, even if he forgot everything he knew about game. That sentence is:
"The secret to becoming amazing at attracting women is…to remember that you already are."
Cajun applies that sentence to his teaching by getting guys to believe in themselves, act with conviction, communicate confidence, and trust the girls will love it. "You can get good at everything by these laws," Cajun asserts. Even so, many guys still find it difficult to get past their self-conscious fears and anxieties. To demonstrate the absurdity of such thinking, Cajun recalls an anecdote.
"Whenever I start getting self-conscious," Cajun explains, "I think of this girl I saw on the bus one time. When she was getting off, she slipped and fell on her face. I remember this girl crying and make a huge deal out of it, saying it was the worst day of her life. That's just ridiculous. If she only realized no one even remembered an hour later. It was purely her own feelings. No one cares."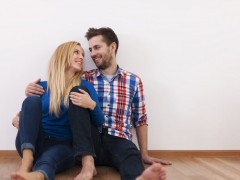 Cajun seemed to relish the details of that story, exclaiming at the end, "If guys think people care when they approach girls, they're just being narcissist! No one gives a shit!" Cajun described the worst case scenario: everyone in the bar might laugh at you. "Life goes on and you learn a fucking lesson," maintains Cajun. That "don't-give-a-shit" attitude may keep Cajun calm in a packed bar, but what about on national television?
When Cajun put himself in the shark tank, flaunting his skills in front of the snarky judges of Keys to the VIP, the world finally got see Cajun in action. But what happened behind the scenes? What was running through Cajun's head?  Find out in the third and final article in this series.
In the meantime, learn more about Cajun at his blog.