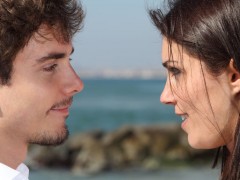 Last year I put together a long series titled "How to be Popular in High School" which even included a podcast going over the different aspects of climbing the social ladder.
But sometimes just merely being popular is not enough. Sometimes it is necessary that we are the social superstars. The guy who leads the entourage… The guy who always gets first dibs on the chick…
It not always easy to fully understand your status on the social ladder. If you're newly popular, or just mid level… you're probably floating around different circles… some circles you'll be cooler by comparison to the other members… No matter what circle you're in, it is important that you're the stand out guy.
To get a true feel for where you stand amongst your entourage you need a reality check. The coolest guy in the group will always reap these rewards:
If you're not there… people will be asking where you are
If you say yes… it happens.
You can party as hard as the wildest person in the group… but when necessary you can be as focused as the clearest thinker in the group.
You've got stories… you still haven't told.
You're the person who needs to OK trips, parties, and events.
Everyone knows when to leave you alone… and they do.
No one would dare make a joke about fucking your sister.
Your buddies always assume that you're any female's first choice.
If you're going to lead the group, and be the guy that the popular kids follow you need to form some rock solid habits.
Word-For-Word Lines For
Getting Girls
In this FREE Manuscript:
Exactly What To Say To Make Her Want You
About Bobby Rio I'm Bobby Rio, one of the founders of TSB. I tend to write about what is on my mind so you'll find a mix of self development, social dynamics and dating articles/experiences.  For a collection of some of my favorite articles check them out.