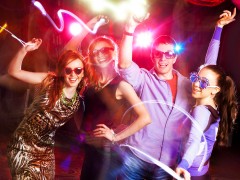 I have been out of college now for over 5 years… and not a day goes by that at least one fond memory doesn't pop into my mind and bring a tear to my eyes.
Quite frankly, God designed Heaven… and he called it "College."
If you're currently in college and don't necessarily feel this way… let me remind me you of 10 good reasons that you should STAY THERE AS LONG AS POSSIBLE.
1.  Drunk Sorority Girls:
Drunk girls.  Nice.  Drunk College girls.  Even nicer.  Drunk Sorority girls.  Priceless.
I don't know if it's the peer pressure.  The group mentality.  Or the fantasy world that they all seem to be living in… but when you mix a little bit of alcohol with a group of sorority girls… good things always seem to happen.
And by good things I mean sex.  Lots of sex.
2.  No Hangovers:
This is one that you won't truly appreciate until you are about twenty seven years old.  Around that time you will experience your first TRUE hangover.  This hangover will last several days.  And you will not drink for MONTHS afterward.
This sort of thing never seemed to happen in college.  Sure, there was the occasional headache.  Maybe you would even throw up.  But there was nothing that would stop you from guzzling down another 8 red cups full of Bud Ice later that night.
3.  Road Trips:
The college road trip.  I can still remember my freshman year of college a bunch of friend's and I took a three hour road trip to another college… where my friend's girlfriend invited us over to celebrate her birthday at her sorority house.
And celebrate we did.
We pissed on the couches.  Threw up on the coffee table.  Violated several of her friends.
And left the mess there for them to clean up in the morning.
Classic.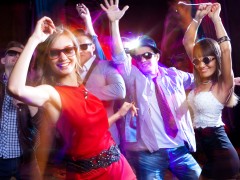 4.  Rush Parties:
I've already tackled the greatness of college rush parties in a previous article titled Guide to Fall Rush Parties… but let me reiterate.
For the first month of each semester all of the fraternities throw parties to attract potential pledges.  These parties are filled with countless kegs, punch filled with Everclear grain alcohol, and freshman girls.
These parties are where friendship are made… and virginities are lost.
Enjoy
5.  Sleeping till 1pm:
You get to a certain age where it is not socially acceptable to sleep till 1pm (although nobody has told Mike Stoute) and you are forced out of bed by seven or eight in the morning.
Not in college.
In college it is rare to get out of bed before lunch time.  Classes?  Ha!  There is always tomorrow.  Today I'm going to close my eyes and lay in bed another hour… or four.