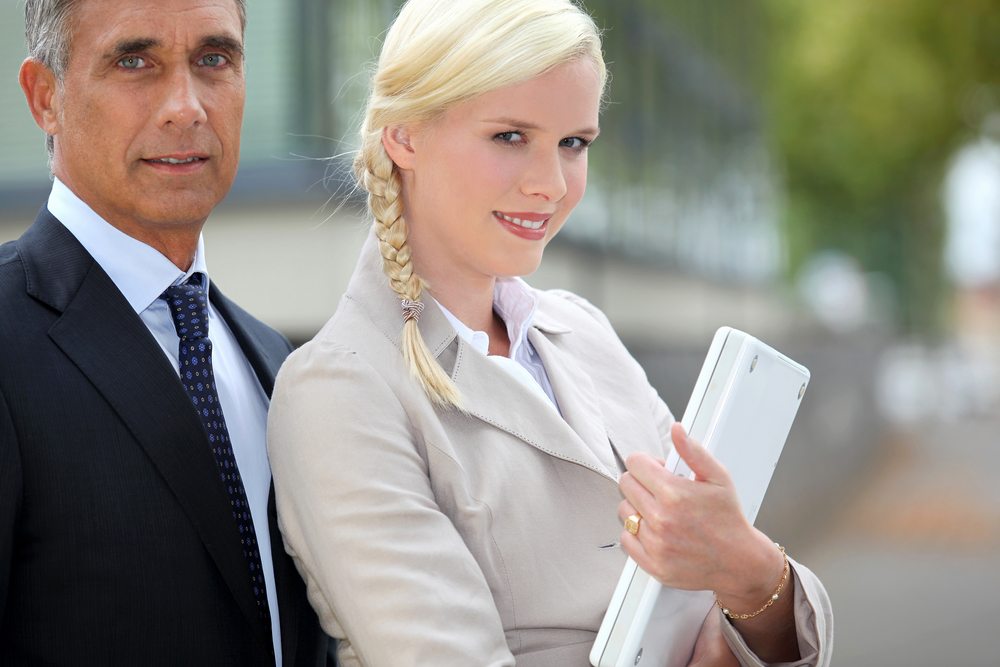 Helpful Advice for Finding a Younger Woman in Today's Online World
Online dating is like the Wild Wild West these days. There are challenges and pitfalls around every corner for most men. Hell, just getting a conversation started is difficult enough, not to mention just trying to talk to a real person on the other end.
And if this wasn't challenging enough, what about men who want to date younger women? In the offline world, men already deal with societal and individual "scorn" for wanting a younger partner. While the gender bias exists, making older male-younger female relationships more "normal" than the opposite, it still generates negativity.
One would think the online world would be a safer, more accepting venue to pursue this desire. However, this is not the case. While men can enjoy the relative anonymity of online dating, women can still be harsh in shutting down men seeking a younger partner. It is this that makes finding something real so hard, that men give up. But, with the right approach and some sensible thinking, you can find the young love (or lover) you seek.
The Present Online Dating Culture
One reason today's online dating world is so chaotic is because of volume. There are millions of men and women being socially active on dating sites. On top of that, there are so many dating sites, finding one to channel your energy into is mind-blowing. You can barely do an internet search without a dating site popping up in the results. "I was searching for sugar substitutes, not sugar babies!"
Another reason for chaos is the sheer amount of fakes, catfish, cam girls and prostitutes vying for attention. Most dating sites have their share of fake profiles, many created by the site themselves. "Jane Hotpants has a great profile, but her messages seem so robotic! And why aren't her replies even answering my questions?" And most sites are not policing phony profiles or the women who just want you to send some money for a few nude pics or pay-to-play in real time.
There is a lot to weed through there. Then, once you do and you find that young lady that piques your interest, your messages fall on deaf ears. Why? Because there are a few hundred guys a day sending her "Wanna fuck?" messages and perverts sending "Will you wear a diaper for daddy?" messages. These guys are killing your game and burying your message.
Find a Site That Caters to Your Desires
Look, with so much happening on dating sites, you need to make the right choice when looking. If you are looking for a young woman on a conventional dating site, then be prepared for a long search. Not to say you won't get lucky early on, but the chances are slim. Women on conventional, "vanilla" sites are going to be more…well, vanilla. And, if they had an inclination for an older man, most are turned off already by the idiots.
Your smartest bet is to look for sites that either cater to age gap dating or lean towards kink.
With age gap sites, the expectation is already set. You know that women on the site SHOULD be inclined to date an older man unless they weren't paying attention, which is rare. However, there are still cautions to be aware of. You see, sugar relationships go hand-in-hand with age gap dating. There are a lot of young women out there that want a sugar daddy to handle their bills and/or pay for shopping sprees, etc. If this is what you want in a relationship, then throw caution to the wind and have fun. If not, then it is important to read what she says in her profile. Watch for acronyms in her username or profile like SB and SD, and phrases like "mutually beneficial relationship." If you are not looking to pay-to-play, pay attention and don't waste time messaging. Also, watch out for any whose relationship preference is "online chat or fun." This will typically indicate a cam girl, which is simply pay-to-play online.
If you investigate "kink" sites, you can find some genuinely real women that want an older man. Now, you need to understand something about the fetish/kink world. Many of the women on these sites that are looking for an older man are looking for a Daddy. They are often looking for a DD/lg relationship (Daddy Dom/little girl). If you are familiar with or realize this is your thing, awesome. If not, be realistic and honest in your conversations. There are girls on these sites that just want a "normal" relationship with an older man. Also, be aware that these sites will still have their share of sugars, camgirls, and hookers, but are less prevalent.
Be Upfront and Honest in Your Online Profile
Once you settle on a site or two that you want to pursue, make sure your profile comes correct. Listen, if you don't put it out there that you want a younger woman, then you can still come off as a pervert to the younger ones, even if they proclaim an interest in older men. Women are still women, even in age gap relationships.
No matter what the case may be, honesty will get you farther than anything else. If you are married with an open relationship, say so. If you are divorced and have kids, say so. If you want a younger woman for the sexual benefits, be honest about it, just not crude.
As for your profile images, keep them current. Nothing says asshole like a 50-year-old man posting a pic of himself at 30 when he still had all his hair and some abs. Be realistic and genuine. Surprisingly enough, women who are attracted to older men typically get turned on by the signs of aging we cringe about when we look in the mirror.
You can have your cake and eat it too if you use some sense. Avoid wasting time on sites that are just going to frustrate you. Do a little research, make use of true "free trials" and be smart enough to avoid being scammed. The young lady you want is out there, you just need to fish in the right waters with the right bait.
Here is another article related to the subject: https://www.tsbmag.com/2017/03/17/dating-after-30-5-more-pointers-that-keep-younger-women-coming-back-for-more-part-2-of-2/