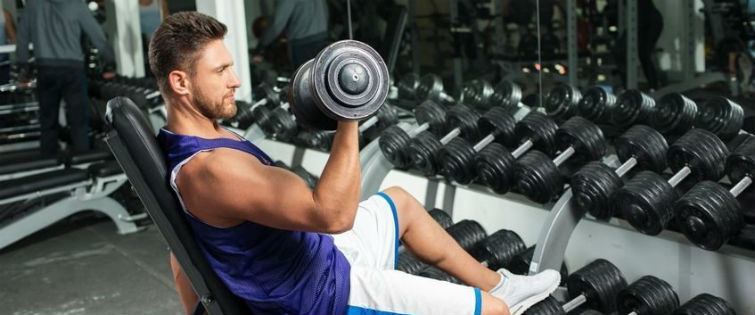 Once you begin practicing the art of seduction, you'll quickly learn that looks aren't everything.
Your ugly ass might have to pull a couple of stunners to believe it, but it'll eventually make so much sense.
After all, what are the tangible advantages for a woman dating a man with a pretty-boy face or thick head of hair? Whatever they are, they're not as powerful as demonstrating strong masculine traits and providing heaps of positive emotions.
As they continue to beat handsome guys to the hearts of beautiful women, some expert seducers might start to believe that looks don't matter at all.
However, that belief is surely naive.
There are many science-backed reasons why women become attracted to a fit body – and some of them may surprise you.  
Below, we explore four of them.
1. Her desire to feel protected
The feminist movement might be hitting new heights, but that doesn't change the fact that women are biologically driven to search for a man that can protect them and their family.
It supposedly stems from the era where men had to hunt for food and there was a real threat of families being pillaged by neighboring tribes.
A fit body with large muscles is a visual sign that you can protect your woman.
It's far from the only signal of this. Assertive men who are mentally strong and taking care of people in other areas of their lives can trigger attraction in the same way.
Meanwhile, if you're a bodybuilder who behaves like a pussycat during social confrontations, your muscles won't do too much to save her loss of attraction.
2. Her desire for a healthy partner
A lot of aspects that humans find attractive in one another are indicators of health. This makes sense as we're biologically driven to seek healthy partners to help produce healthy children.
The numerous health benefits of cardio and heavy lifting are well documented, and a fit body provides visual proof that we're experiencing these.
In periods where food was more scarce, a fat stomach was the clearest sign of good health. For this reason, fat people were considered the most desirable partners, while fuller figures were lauded in 17th century paintings.
3. Self-respect
A fit body is a clear sign of self-respect.
By taking care of your physique, you're showcasing the world you know how to take care of yourself – and that you want to. It's the same reason why women are attracted to men who dress well.
If you don't love yourself enough to take care of the vessel you spend every waking minute inside, what does that communicate?
Laziness. Weak-mindedness. Apathy. An inability to take care of her. The list of unattractive qualities could go on.
(And yes, here's the compulsory acknowledgement that some people are fat only because of poor genetics).
4. Extra swag
There's something about keeping fit that gives people confidence in other areas of life.
Setting goals and achieving them works wonders for your self-esteem.
Paired with the mood-boosting endorphins released after exercise, that's a magnetic combination.   
What's more, by pushing your body to achieve feats you didn't think possible, you often obtain extra belief in your power to succeed in other areas of life.
This sends you on an upward spiral producing more success, more self-esteem and an added zest for life.
That's a cocktail for some mad swag when you approach that hottie at the bar – and it's well-known how women react to a man with self-confidence.
Of course, you don't need to hit the gym to have swag, but doing so can be a great catalyst to trigger it.
How to trigger attraction when you're not fit
Men are extremely visual when it comes to attraction, but women are far less so.
It's not so much the sight of a six-pack or how it feels to squeeze a big bicep. It's more what these communicate about a man's personality.  
Assertiveness. Drive. Self-belief. Self-respect.
Here's the thing though: you can demonstrate these traits in your behavior, without boasting 20-inch arms and washboard abs.
That's why it's worth going out to meet women NOW. If you don't already have these qualities, cold-approaching beautiful women is a great activity to help you develop them.
After all, when you demonstrate them, you'll win a lot of women over, even if you're fat or a bit of funny-looking.  
When you don't show them, you'll tend to get harshly turned down. That's also true no matter what you look like. Just ask a bunch of the jacked gym-bros who go home alone every night.  
The bottom line
Being aesthetically pleasing won't hurt when you're meeting women. In many cases, it'll give you an easier ride when you're opening the conversation.
Ultimately though, you actually have to demonstrate the personality traits your appearance suggests you have.
Otherwise no size of muscles will be enough to win her over.