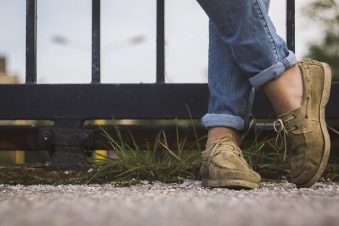 Your Guide to Distressed Jeans

Posted March 18, 2016
One of the more distressing aspects of street style Distressed jeans are good jeans gone bad. They have rips and tears, the fabric may be faded, and they do not hold their shape pa ...
Four Styles of Jeans That You Need In Your Life

Posted October 17, 2014
Your casual wardrobe needs a basis of jeans in a variety of cuts. These are some timeless styles that can form the foundation to any outfit, with no skinny jeans in sight. Tapered ...