Begin the new semester on the right foot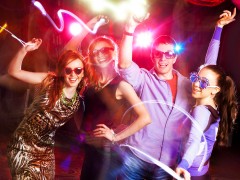 I will be honest… I would trade places with any of you guys who are just weeks away from starting the fall semester of college.
College truly is the land of opportunity.
Here at TSB Magazine we are committed to providing you with the best tips and tricks to make your college experience that much more memorable. Check back for weekly updates to our brand new College Life section.
Get ready for the new semester with these articles and podcasts
Whether you are a freshman or a fifth year senior… the articles and podcasts below will surely get you primed and ready kick ass on campus.
How to be the King of Your College– This classic article from the great European PUA Badboy teaches you guys how to quickly establish yourself as the social go-to guy on campus. In this article he talks about creating a social circle that will feed you women over the course of the next 4-5 years.
College Game Podcast– Christian Hudson, mentor of Conquer Your Campus author Mark Redman, joins us on the radio to talk about creating the college experience. He talks about how college game is like no other… and how to use social proof to excel your game.
Building Your College Social Circle Podcast– In this radio show, Mike and I discuss ways that the average college student can make new friends and expand their social circle on campus. We talk about various college clubs, sports, frats, and organization that you can join to get off your ass and meet some new people. And by new people we mean hot girls.
Conquer Your Campus – This is the classic Mark Redman book that is like the bible for college students looking to improve their game and rule their campus. I already wrote a review of the book here. If you're in college and don't own this book… what are you waiting for?
This is just some reading and listening to start you off. Remember to check in for updates to our College Life section where we will be continually bringing the best advice for making your college experience memorable.