11 Classic Posts from Pickup Artist Neil Strauss
Love him or hate him, there is no denying that Neil Strauss has left a huge imprint on the seduction community.  His book The Game and its follow up Rules of the Game have arguably introduced more guys to pickup than anyone else.
While those two books brought him mainstream fame, it was his classic posts in various message boards int he early 2000s that made him a legend in the community.  I have compiled a list of some of his best and most educational posts over the last ten years.
The Classic Posts of Neil Strauss
Evolution Phase Shift- Go Caveman
Interactive Value Demonstrations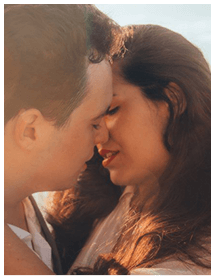 Simple Trick Tells You if a Girl Wants You to Kiss Her
Do girls leave you confused as to whether or not they like you?

Let's face it. Girl's don't make it easy for you. She will often send mixed signals leaving you unable to tell if she is being friendly or flirty. If you read her signals wrong you risk rejection and embarrassment. Or worse, you blow it with a girl who wanted to kiss you.
Here is a simple and innocent move that will instantly tell you if you're in the friend zone, or if she's waiting for you to kiss her.

We respect your email privacy
About Bobby Rio I'm Bobby Rio, one of the founders of TSB. I tend to write about what is on my mind so you'll find a mix of self development, social dynamics and dating articles/experiences.  For a collection of some of my favorite articles check them out.