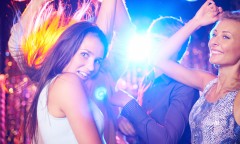 Just today I received an email from a reader asking whether or not I advised joining a fraternity in college. I've received quite a few emails with the same question, so I figured it was about time I wrote a post about the topic for all the guys out there debating whether or not to join a fraternity during next semester's rush.
My Completely Biased Guide to Frat Life
In order for me to write this article in a way that might help guys trying to decide whether or not they want to join a fraternity at college, I must first give this warning:
My entire experience with college frat life took place from 1996 to 2001. My entire experience took place at one university in Norther New Jersey. Because of the limitations of my experience I can only give a detailed report of my view of Greek life. I can not promise or even suggest that your experience will be the same.
I will now preface this article with a short video, to give a little background of the fraternity I was a member of (see if you can spot me)
[orange]QU2aGzfUojI[/orange]
Why Join a Fraternity
I never had any intention of joining a frat. In fact my father strongly advised me against it.
My first month at college, living in the dorms was everything that I expected it would be. I quickly developed a small social circle, made female friends, and was partying like my life depended on it. I was extremely content with what college was already offering me.
If you're read our Guide to College Rush then you have some idea of what Rush is. For those of you who haven't yet read the full article. Here is a clip:
Every semester, fraternities and sororities across the country have one goal; to recruit new members into their organization. The recruitment process, known as Rush, usually takes place the first month of each semester. The main method of recruitment is setting up rush parties, mixers, tailgates, sport outings, paint-balling, festivals, and other get to know us events.
I took full advantage of these college Rush parties during my first month of school. I basically viewed these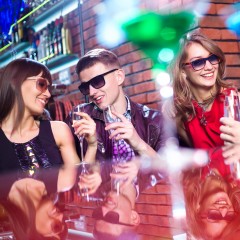 parties as an opportunity to drink free beer, mingle with drunk girls, and make new new friends. I had no intention of pledging a frat, and generally tried to avoid the brothers who would try to persuade me.
I made a small group of friends who I would head to these parties with. After several weeks of party hopping we found one particular frat that we always had a good time at. The guys already in the fraternity were some of the coolest, craziest guys I had ever met.
After getting extremely drunk one night, four us basically said "fuck it, let's pledge!" It was not a well thought out decision. I didn't go back to my dorm room and google "frats" or "pledging" and basically had no idea what I was getting myself in store for.
The Truth About Pledging
I am not going to go into great detail as to what exactly goes on during pledging. Remember, all frats are different, and new laws have been put in place since I pledged over 10 years ago. The frat I chose to join happened to be known as "the hardest pledging process on campus."
The entire pledging process lasted six weeks. It was, by far, the hardest six weeks of my life. I got very little sleep, got treated like shit, embarrassed, and was basically pushed to my limit both physically and mentally. I cried like a baby more than once. And on several occasions I was extremely close to dropping.
I also bonded with my four pledge brothers in a way that I had never bonded with anyone else before. I learned things about myself I may have never discovered. And I now look back on those days "pledging" as some of the greatest, most rewarding experiences of my life.
The thing to remember about pledging is that it is an "alternate reality." Nothing is as it seems. It is one giant mind fuck.
The Pros and Cons of the Pledging Process
The pros:
You are working towards something that can be life changing
You have an opportunity to bond with your pledge brothers
You grow as a person through the obstacles (similar to boot camp)
You get to mingle with the girls pledging sororities
It can be pretty fun at times
There are lessons behind everything that come clear later on
The Cons:
You will most likely be mentally abused
It will occupy most of your time
Your grades might suffer
It generally sucks
If you decide to drop midway through you look like like an idiot
Those are just some of the positive and negatives of the pledging process. Like I said, every fraternity will have a different process. Some pledging programs might be extremely simple and fun, while others might be brutally hard.
What is Greek Like Like?
Once pledging ends and you officially become a "brother" everything changes instantly. The guys that were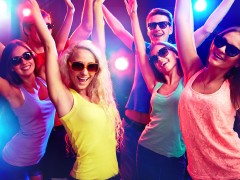 hazing you suddenly are supposed to be your best friends. This is not always the smoothest transition. I will not deny that I held grudges for a month or two towards several of the brothers. But what I have found, is that I have gone on to be best of friends with some of the guys I hated most during the pledging process. And later, when you're hazing incoming pledges, you come to realize that it is all done with love.
The minute pledging ends- you're life instantly changes on campus.
Where I went to school, the Greek system was like a fish bowl. While a college generally has thousands of people attending the university, there are usually only a couple hundred men and women involved in Greek life at any given time. Which creates a scaled down social environment in which everyone knows one another, sort of like high school.
Once you are officially a brother… you are quickly welcomed into this new social scene. And if you pledged a social fraternity, you will have limitless access to friends, women, parties, events, and connections.
In a matter of weeks, I went from walking through campus barely knowing anyone, to walking through campus knowing hundreds of people.
What you make of Greek life is up to you.
I was very active in the Greek system. I lived in a frat house. I threw countless house parties. My fraternity sponsored college night at local bars. There was never a night that lacked any sort of social event.
The commingling with sorority girls gave us access to countless formal balls, sorority/fraternity ski trips, camping mixers, beach houses, homecoming events, charity auctions, and much more.
I was also involved with the running and management of the fraternity (which taught me vast knowledge about human nature, as well as business skills.)
This was my experience. I was extremely social and made the most of my time at MSU.
The Lifetime of Social Connections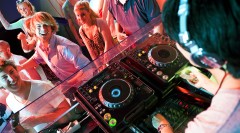 I've been out of college for close to eight years. I am still extremely close with many of the guys from my fraternity. I've traveled the world with several of the guys. I recently flew to Argentina for one of their weddings. More than a couple times a year, over 30 of us get together for a night out.
I've also stayed in contact with many of the men and women from the Greek system. Years later, I can still throw a party and have various sorority girls attend.
In the classic guide to college life How to Be the King of Your Campus they talk about building a powerful college social scene and living the college experience. I can safely, and with one hundred percent confidence, say "I lived college to the fullest."
The Pros and Cons of Being in a Frat
The pros:
Instant social scene
Opportunity to make great friends
Sorority girls
Extremely active social life
Networking possibilities long after college ends
Did I say sorority girls?
The cons:
Can limit you from meeting people outside the Greek system
Too much of a social life and your grades can suffer
Might not focus as much on your studies as you would have liked
You are subject to gossip and scrutiny as the Greek system is usually tight knit
You will go through severe withdrawal when your days as Frat God end
Ultimately the Choice to Join a Fraternity is Yours
It is impossible for me to know whether or not joining a fraternity is right for you. I can only reflect back on my experience with Greek life. Most of which as been positive.
In fact, my only regrets were having a girlfriend for four of my five years in school, and I vaguely regret not spending more time planning for my future.
If you are in college and have not read these 16 college game articles think that you need to read that book immediately. It will give you further insight into "the college experience" and how it relates to forming a social circle within college.