Meeting Girls on Adult Friendfinder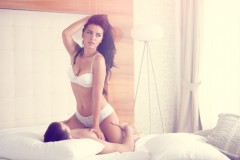 This post is a guide for the guys who took me up on our Adult Friendfinder Challenge last week.  Where we decided to find out if Adult Friendfinder is real.
I've spent the last week or so talking to several guys who have had success on the site, several guys who haven't, and a couple girls who threw some advice out there.
I've taken this advice, and added some of my own observations from crawling around AFF, and also from reading various message boards. This would be my strategy for picking up girls on Adult Friendfinder.
How to Meet Women on Adult Friendfinder
This is the wisdom I would like to share, but ultimately this is only opinion, as we will have to wait for the field reports in two months to get the cold hard facts.
The Facts
Adult Friendfinder's guy to girl ration is absolutely horrible. It is probably 100-1. Yes that bad.
Probably half of the girls on there are Cam girls, prostitutes, or porn stars looking for clients.
Does this mean it is impossible to get laid?
Difficult, yes. Impossible, no.
To have success on AFF it is critical that you understand the nature of the site and why women would put a profile on there.
Why (non working) women put up a profile on AFF
There are major flaws in the way men approach Adult Friendfinder. The biggest misconception is that women are on here for random-no string attached-sex.
It is that erroneous belief that compels so many men to post a profile with pictures of their junk, hoping women will knock down their doors to fuck them because they pack a nine inch dick. Sorry guys. Not going to happen.
Women can get no strings attached sex anywhere, anytime. They don't need to pay $30 a month to meet horny jackasses that want to fuck them.
Then why would a woman post a profile on AFF?
Two words: Fantasies and fetishes
Don't automatically assume I mean S&M. I don't. The fact is, every single person alive has secret fantasy's and fetishes. These are the dark thoughts in our mind that we don't often reveal. Some of these fantasies are really extreme and taboo… others are simply things we don't want to share with a potential boyfriend or girlfriend. They are things that might surprise someone.
This is why these women can't indulge in these fantasies on Match.com or other "conventional" dating sites. The atmosphere is not set for revealing secret fantasies and desires.
Adult Friendfinder provides a safe haven for fantasies.
Swingers and Couples
Doing my research I found that the group most often satisfied with their experience on Adult Friendfinder was men who had gone on there with a female partner. These are men who had a girlfriend, wife, fuck buddy, or friend join them on their adventure through AFF.
This is because these guys understood the fundamental reason women are on AFF: They want to indulge in fantasies that they normally can't. Many women have bi-sexual fantasies, and AFF give them a place to discreetly indulge in these fantasies. It is also a place where swingers or couples looking for a threesome can find a suitable partner.
Finding the Other Fantasies
I'm assuming that most men reading this don't have a female partner to join them on the site. So how do you meet women on here?
You have to find out a woman's personal fantasy and then play into it.
What are some examples of fantasies: The woman who wants to have an affair. The woman who wants a younger man. The woman who wants an older man. The woman who wants to have sex in public. The woman who wants to be dominated. The woman who wants to dominate. The \conservative white woman who secretly wants a black man. The woman who wants to dress you up in children's clothing. The woman who wants to video tape it. The woman who wants to have you pee on her. The woman who wants to pee on you… do you get the point? The possibilities are endless.
How do you do that?
Three Rules
AFF is not a dating site. Don't treat it as you would Match.com. Think of it more as a Facebook for the sexually charged. This means that you don't go onto AFF and simply message women like you would on a dating site. Sure you could get lucky that way, but more likely you will get frustrated with the lack of response and give up.
Don't let location define your limits. Sorry guys. Unlike Match where you can find 500 girls within a 10 mile radius that won't happen on AFF. Remember, you're looking for a certain woman, with a certain fantasy, that you can fulfill for her. You have to broaden your horizons.
Be willing to explore your fantasies. Yes, this is the purpose of AFF. The site has 35 million members. Why? Because people need a place to indulge in their sexual fantasies. If you go in there and treat this site like a dating site you'll appear the freak. Remember, if women wanted the conventional… they would have went to a conventional place to find it.
The Strategy
Your profile: You need to paint a descriptive picture of what you want. And what you have to offer. Remember, women read romance novels to get turned on… they don't watch porno. You need to craft a profile that will get a woman wet. This is a fine line. You don't want to come across as cheesy.
I would take the approach of vividly and descriptively describing what you want. Browse through some romance novels to get a feel for how they are written.
warning: Be descriptive but try to refrain from talking about genitals. Leave words like "dick" "pussy" "tits" up to the imagination. Talk more about the other body parts… the other erogenous zones.
Get Active: Browse through the chat rooms. This is where most of the women will be hanging out. Yes, many of them will be "cam girls" but here is a simply rule you need to follow "don't EVER give out your credit card number." As simply as that. As long as you are never tempted to pay a woman to chat with you, then you can feel comfortable chatting away.
Use this time in the chat rooms to get a good feel for what women want. It is also the perfect place to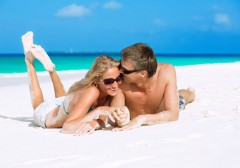 practice your IM game. Chatting sexually is an art. The guys who know how to get a woman hot using a keyboard are the guys that pull girls. This is true for all dating sites.
Unlike Match were some women will be turned off by your forwardness… it is almost expected on AFF. Take advantage of this. This is the perfect opportunity to hone this skill. Even if you get nothing else out of AFF, use it as a practice ground.
I firmly believe that the chat room is the key to pulling girls off AFF. Years before dating sites existed… chat rooms were where men and women connected.
Take the time to really explore the site. Remember, this is not a dating site. It is a playground for the sexually charged. Read the blog posts of women on there. Reply to their posts. Write some of your own posts.
Don't Get Scammed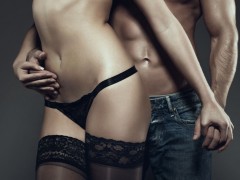 Don't give out your credit card. Don't give out your credit card. I have now warned you three times in this article. If you fall for any sort of scam now… it is on you.
Here is the thing. Many girls on here will be in the "adult field" but that does not mean you can't sleep with them. Many of these girls will be here for that exact reason. They want to find a guy who understands their occupation and is ok with it.
Have you read Mike Stoute's stripper story? If you read it you will see that the line between client and sex partner can be crossed WITHOUT the exchange of money.
I have a friend who went to a massage parlor and wound up having a three month affair with his masseuse, after she gave him full service happy ending. It might not be your cup of tea… but I just want you to realize that all women are human. If you turn them on and attract them the right way… you go from potential client to sex partner.
More Advice as It comes…
For the guys taking part in the challenge, I will try to post more tips and tricks as I come across them. This post is simply how I would approach AFF based on what I've read.
For the guys who missed out on the challenge (Sorry but the spots filled up quick) there is nothing stopping you from giving it a shot on your own.
If you're a paying member… a one month gold plan cost like $35. I could easily justify that price in my mind by the opportunity to practice my dirty talk and IM skills…. and the loads of free porn uploaded to the site daily.
AFF is not for everyone, but if you want to explore some of your sexual fantasies you might want to check it out and see if its for you.