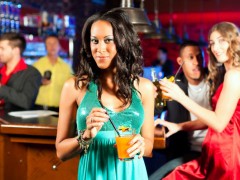 Since we usually slow down posting on Saturdays (we all need time to recover from Fridays) we've decided to do something different every Saturday. We will collecting the best articles from around the web all week on topics like: dating, pick-up, health, sex, fitness, personal development, fashion, tech, and just about any other tidbit of information we'd think you'd appreciate and pass the links along to you each Saturday.
This week's Weekend Reading
A cool article on the Playboy site listing the 10 Essential Places You Must Sex. I've tackled 5 out of the 10… and got a hummer on a plane… so really I'm like 5.5. How do you rank?
We publish a lot of fashion advice here at TSB and often link to online clothing stores. One of the toughest articles of clothing to purchase online would have to be jeans. Here is a good article talking about how to buy jeans online.
For those of you interested in getting better at day game, Johnny Wolf gives his thoughts on day game and lays out a game plan all aspiring PUA's should follow for improving day game.
For those of you looking to trim some weight… you might want to be aware of the calories contained in the food you're ordering from your favorite restaurants and fast food chains.
David Wygant published a cool article on how to follow up with women. I think proper follow up is probably a sticking point for a lot of guy… Wygant gives a good break down of how to do it naturally.
For the Tucker Max fans out there… Gawker recently published a Tucker Max field guide. If you're a fan of Tucker's, be prepared to be offended.
Hot Alpha Female broke down some great James Bond dialogue and why women are so attracted by that kind of talk.
Brad Howard talk about when it is alright to be a nice guy nice. Brad makes some valid points about rewarding positive behaviour. So simple and obvious.. but so often forgotten.
If you're getting bored sleeping with the same girl every night check out this article that lists a new ways to have sex for the seven days of the week… including twice on Sundays!
Well, the guys who went of the TSB Retreat know a little about sex marathons, here is an article that talks about ways to endure a sex marathon. I have the stamina not to finish… but my out of shape ass… lacks endurance to keep going at it full throttle.
Lance has been writing some great field reports about his experience at the TSB Wingman Weekend. For those of you who didn't go… I suggest living vicariously through Lance the next couple days. The weekend Rocked!
Any self help or personal development coach will talk about the benefits of meditation. The Change Blog recently published a good Beginners Guide on How to Meditate.
In the grooming department… a horrible problem some guys face is bad breath… Here are some quick tips and easy steps to banish bad breath.
And for the guys out there always looking for the cutting edge gadgets… Here's a list of 5 cool gadgets that might get you arrested.
Matt Savage also wrote an interesting article about how stories bring value to a pickup artist. Although that is something most of already know.. Matt presents the information with a different twist that might make it easier for some of you guys to understand.
TSB's Week in Review
Some coverage from our Retreat in this article on team building and this article on rejection.
If you're checking into the dorms in the next week or so… you've got read this article on beating your roommate to the punch.
Want to really turn a woman on? Then make sure you touch upon these overlooked erogenous zones.
Looking to climb to become the most popular kid in your high school?
Too much beer and burgers this summer. Check out this article on hiding your beer belly.