Forget Phone Numbers! 7 Reasons To Take Her Social Media Instead

Posted December 1, 2017
Ever swapped phone numbers with a woman on the premise of meeting for a date, only for her to ignore all your calls and messages? Perhaps you exchanged a couple of texts back and f ...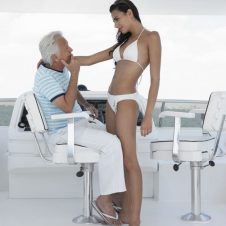 How Older Guys Can Seduce Younger Girls

Posted November 28, 2017
Getting Your Groove On With Younger Hotties Many of the world's most beautiful women are in their late teens or early twenties. Women of this age are usually the most enjoyable t ...