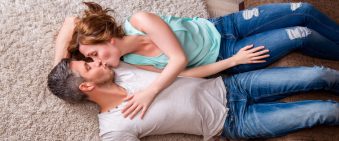 Date Younger Women in Your 40's and 50's

Posted February 25, 2019
Don?t Let Your Age Keep You From Dating Younger Women ?Maybe you?re recently divorced and trying to get back into the game? ?Perhaps you want to relive your younger days even ...
3 Signs That a Woman is Attracted to You

Posted February 25, 2019
How To Tell if She\'s Into You When you meet a woman and you are spending time with her, it?s not always obvious if she?s feeling you or not? It?s always in the back of your ...