How to Get a Handle On What You Feel For a Woman (and avoid being rejected or embarrassed) Love is an amazing feeling. Most men, no matter what they say, want this feeling. Shar ...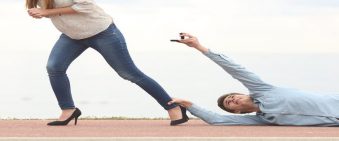 How To Not Seem Desperate To a Woman
3 Ways Men Come Off as Clingy, Needy or Co-dependent to Women (and how to avoid them) Lots of men have taken bad beats from women. We deal with rejection and break-ups every day ...