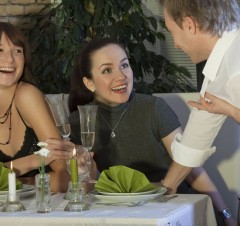 We thought we would put together a collection of our favorite posts from TSB Magazine in 2007. It was a great year, and we would like to thank everyone for helping to contribute to our growing community.
What would you guys like to see more of in 2008? What can we do to improve the site?
The articles listed below offer a wide range of the types articles we've produced here at TSB.  They include how to's, stories, and just general information we though you would love.
You can expect even more from us coming in 2008 as we are looking to make it our best year ever!!!
Best of 2007
Top 5 Vacation Destinations for Meeting Chicks
My First Piece of Myspace Pussy
10 Years After I Took Her Virginity
Ultimate Myspace Jealousy Tool
5 Keys to Playing the Role of Being Wanted
My All Time Worst Cheating Story
Radio Show Podcast (Meeting Girls in College)
How to Be Popular in High School
Word-For-Word Lines For
Getting Girls
In this FREE Manuscript:
Exactly What To Say To Make Her Want You
About Bobby Rio I'm Bobby Rio, one of the founders of TSB. I tend to write about what is on my mind so you'll find a mix of self development, social dynamics and dating articles/experiences.  For a collection of some of my favorite articles check them out.