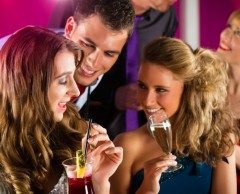 If you're looking to improve your dating life then the posts below are sure to help.  These are a collection of some of our best articles relating to the study of pickup.
The articles come from the top dating coaches in the world, such as Vh1's Mystery, David DeAngelo, AFC Adam, Joseph Mathews, Neil Strauss, Christian Hudson, Juggler, Gambler, Sebastian Drake, Ross Jeffries, Tucker Max, Badboy, Dave M, and Bobby Rio.
Enjoy!
Popular Posts
Neil Strauss's Annihilation Report
Word-For-Word Lines For
Getting Girls
In this FREE Manuscript:
Exactly What To Say To Make Her Want You
About Bobby Rio I'm Bobby Rio, one of the founders of TSB. I tend to write about what is on my mind so you'll find a mix of self development, social dynamics and dating articles/experiences.  For a collection of some of my favorite articles check them out.