The Diary of a Drunk (Part 1)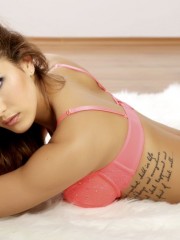 God, I fucking love tequila That was the only thought in my head as I sat on the bar stool next to my boy, Illis, and ordered a pair of Patron shots and a couple Dos Equis. This is how every day should start and since I had been unemployed for the last 3 months, this is how they had been starting.
Waking up at noon; maybe I showered, maybe I didn't. Either way, there were only 3 certainties: 1) I was going to get drunk, 2) I was going to hit on pretty much any girl within ass biting distance, and 3) it would all end with me passing out somewhere and waking up with a hangover. This is how it was, and this is how it would be.
As one round of tequila turned into five, I started to become discouraged. The only women around had blue hair they were so old and Illis conversation was only slightly more interesting than the women's field hockey highlights I was watching on ESPN. I ordered another round of tequila and as I pounded it and slammed the glass upside down on the bar I was met with a round of applause. What the fuck is going on? Why is everyone clapping? Did I just shit my pants?
The bartenders and waitresses started to circle around me and if they weren't so damn happy I would have been worried that I was about to get my ass kicked. The manager strolled over with a shot in one hand and a t-shirt in the other, handed them both over and congratulated me for making the JV drinking team. You have now finished 50 different tequilas and are half way to making the varsity squad she said.
Normally I would think this is pretty gay, but I couldn't argue with a new clean shirt that pronounced that I was an alcoholic in training. Not to mention, the more I drank the more sense it would make to rack up a $200 bar tab on a Tuesday afternoon, so I gladly accepted both. In honor of my monumental achievement I decided to celebrate with a couple more shots; this was going to be good day!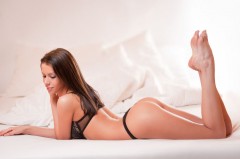 Day turned into night and the tequila continued to flow; surprisingly enough, my decision making ability began to fade with the daylight. It's funny how much time you can kill by simply drinking and bullshitting with people who have nothing better to do in the middle of the day either.
Now this may seem a little weird, but next to women and booze, midgets top my list of favorite things on this planet. If you sit down and think about it; people who roll with midgets have truly made it. It is kind of like buying a Bentley, it's a sign of status. Kid Rock had a midget, those guys from Jackass hang out with Wee Man, Dr. Evil has mini me, and even that funny ass Mexican Carlos Mencia gets to kick it with a midget. I want one too! Check that, I want two of them. That way you can stack them so they can reach shit on the top shelf.
The hard part is that I never knew where to find one. Today was my lucky day! In walks three attractive 30 something women and a midget (guy). I could hardly contain my excitement. I sat there for what seemed like an eternity wondering what I should say to entice my potential new friend into joining the crew. Nothing I came up with seemed like a good idea; fuck, this was much harder than trying to hit on a girl. Not to mention, this may be my only chance. I mean come on, how may times will you be 15 shots deep when a midget walks into your bar?
The combination of nothing clever to say and my decreased decision making ability left me with one obvious solution; I should just go grab him and see what happens. I strolled over to their table nonchalantly, looked over my shoulder to see if anyone was watching, and reached down and picked him up.
That probably wasn't a good idea. The women at the table shrieked in horror and the poor little guy's arms and legs started flailing wildly. I got nervous and almost dropped the little fucker as he was trying to kick me in the nuts. I sat him down and tried to explain how much I loved midgets and that I didn't mean him any harm.
I don't think any of them bought my story. I offered to buy a round of drinks to make up for my indiscretion, and I will assume that the kick in the shin and slap in my face was a subtle way of the group saying no as they walked out the door.
With my head hung low, embarrassed by my recent display, I walked back to my bar stool and lit a cigarette.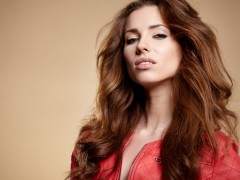 I tried to explain to Illis that I had ruined my chance at having a midget and that I may never have another opportunity. You're going to quit already? he exclaimed. Did we give up when the Germans bombed Peal harbor? No! Now get out there and go get your midget!
He was right, I can't just give up. I jumped off my perch and I ran out the door. As I stumbled down the steps I could see the foursome getting into a new 7 series in the parking lot. One of the waitresses who had witnessed this account saw me run out and she began a chase of her own. She started pulling on my arm pleading with me to let them leave. There was no way she was going to stop me from reaching my goal. I hoisted her up, threw her over my right shoulder, and started running after the car.
In retrospect, it would have been much easier to run that hundred yards or so without her on my back, but fuck it. As I neared the car, they were already in reverse. Two more steps and they pulled out. I wasn't going to catch them, my dream was over for today. Thankfully I had been tipping the waitress well and she had a good sense of humor about the incident. We both lit a cigarette as we started our walk towards the bar.
The manager that was so impressed with my tequila drinking prowess earlier in the day had suddenly changed her opinion of me and my antics. She politely let me know that it was time for me to pay up and get out. As I signed for the $330 bar tab, I heard Illis in one ear saying I'll get you back tomorrow homey and the bartender in the other "how are you guys getting home? I asked her to call a taxi for us and told her I would wait outside until the taxi came. I lit another smoke, pushed the disarm button on my car alarm, jumped in my BMW and started off down the road. It was only 8 PM, fuck.
Like my dad always says Don't mix your liquor!, so I figured our next stop should be another Mexican bar and as luck would have it there was one not too far from my house. That way, if I got really drunk, I wouldn't have far to drive.
to be continued…