How to Make Her Want to Be Your Girlfriend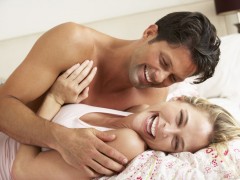 I was going through various files on my computer and I came across this old ebook Mike Stoute wrote back when we were still called The Seduction Bible.
Back in the day, Mike coined the phrase "the boyfriend experience" to explain the technique he used to have essentially an open relationship with several girls at once. Mike would quickly build rapport with women he was dating, and proceed to get all the benefits of having a girlfriend- without the bullshit.
Mike wrote a 14 page report titled "The Boyfriend Experience" that we used as a promotional tool a couple years back. Looking over the report I discovered that the information is not only relevant, but it is essential reading for any guy who plan on dating a girl in the near future.
I've decided to give this report away free to our TSB MEMBERS.
In this report you'll learn:
How to keep a clear head when your emotions are out of control for a girl
Manners and class… being a real man in general, with a touch of playfulness
When to be hot and when to be cold (with details about going for the first kiss)
The beginning of a relationship process- and how to use pacing to win her over
Being passionate and guaranteeing pleasure- kissing, foreplay, and other tips
Sealing the deal, and keeping her interest after you've hooked up or had sex
If you're a member be sure to log in and download your free report. If you're not a member be sure to sign up for the free membership.
[hidepost]
Download- How to Make Her Your Girlfriend
[/hidepost]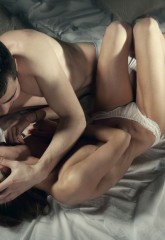 Word-For-Word Lines For
Getting Girls
In this FREE Manuscript:
Exactly What To Say To Make Her Want You
About Bobby Rio I'm Bobby Rio, one of the founders of TSB. I tend to write about what is on my mind so you'll find a mix of self development, social dynamics and dating articles/experiences.  For a collection of some of my favorite articles check them out.