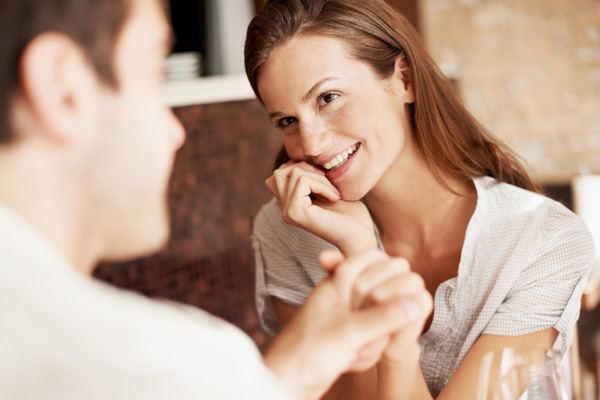 There are a lot of factors involved in attraction and women's sexual desires, some of which are obvious and some of which seem completely impossible to figure out from an outsider's perspective. Luckily scientists use their research power to discover some of these things in a controlled environment and can pass the info on to the rest of the world. Here are some super surprising things that have been proven to turn women on.
Watching Romantic Comedies
You know she likes to watch them, but did you know that sappy love story might actually be getting her hot? Some researchers in the Netherlands found that women have higher levels of sexual desire after watching movies like Titanic than ones like Indecent Proposal. Romance was more of a turn on that explicit sex. This might go back to evolution as many things do, where women are looking for relationships as a part of survival, not just sex. Something to consider for next date night.
Creative Men
A study done at the University of Pennsylvania found that women were more attracted to guys who displayed types of aesthetic creative talents than guys that were into stuff like computer programming. Think photography, playing music, writing poetry, or being artistic in almost anyway. Researchers link it's because women associate this type of creativity with intelligence and a good work ethic.
Non Sexual Touching
Men tend to respond sexually to overtly sexual touching, but women sometimes get more turned on by touching that's not specifically sexual at all. Again this goes back to the affection thing, and that feeling cared for or close to someone can get them going faster than a direct hit to the lady parts can. Remember that the next time she reaches for your hand at dinner.
Humor
A French study found that men who were overheard telling jokes were more likely to walk away with women's phone numbers than those who weren't. Other studies have found that certain areas of women's brains light up when something funny happens where men's don't, specifically in the midbrain and amygdala. This might mean that women are hardwired to care more about humor than men do. Girls seem more likely than boys to be surprised by humor and hence have a reward response. The humor tie might go back to the intelligence markers and the biology of choosing a good mate.
Deep Voices
Inherently it might sound obvious that women are often attracted to "manly" men, but research has shown that women are more into guys with deep voices than higher ones. The study looked at a highly isolated Tanzanian tribe and found that the men with the deepest voices had the most children. Deep voices give off the assumption that men are masculine, healthy, and dominant.