Another guide to getting a Tinder date (with screenshots)
Holding a conversation and scheduling the first date
The beginning of this interaction demonstrates the value of having a strong bio that compels your matches to message you. The first line of my current bio says: "I'm just using this app to kill time until Hilary Duff and I meet and fall in love at first sight."
Fast forwarding a little …
Other takeaways include the ways you can use current events for raising buying temperature, favoring statements over questions and the fact that a girl sending the opening message is the biggest digital indicator that she's interested, so you should have a good chance of getting the date if the messaging goes well.
This is how you get a woman on Tinder.
Here is another article related to the subject: https://www.tsbmag.com/2016/03/15/crush-it-on-tinder-with-this-screenshot-by-screenshot-guide/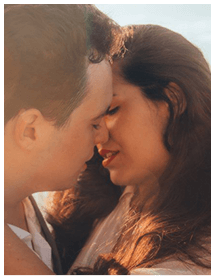 Simple Trick Tells You if a Girl Wants You to Kiss Her
Do girls leave you confused as to whether or not they like you?

Let's face it. Girl's don't make it easy for you. She will often send mixed signals leaving you unable to tell if she is being friendly or flirty. If you read her signals wrong you risk rejection and embarrassment. Or worse, you blow it with a girl who wanted to kiss you.
Here is a simple and innocent move that will instantly tell you if you're in the friend zone, or if she's waiting for you to kiss her.

We respect your email privacy
About Luke Harold Luke Harold is a journalist who has written for publications including the Philadelphia Inquirer and Orange County Register.