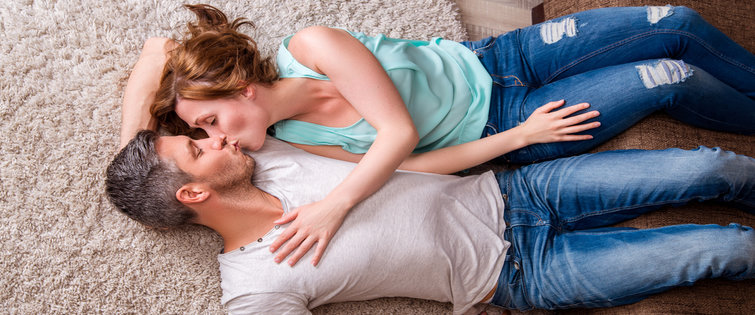 I didn't lose my virginity until I was 20. As far as I was concerned, this was -at the time at least- the most damning and terrible thing about my entire life.
I mean, what kind of loser doesn't get laid until he's 20?
Well, turns out it had nothing to do with anything like that. I was just doing some basic things wrong.
Here's what you need to do to lose your virginity:
First off: be clean, smell nice, and be a normal, somewhat sociable, friendly person
There isn't a lot you need to do in order to lose your virginity. 
Girls like to have sex. Many of them like to have sex far more often than you'd think. 
And instead of wanting to have sex with some incredibly muscular, handsome adonis, they're perfectly happy to have sex with a nice, normal, friendly guy who smells nice.
If they like to spend time with you, feel comfortable around you, and have a modicum of attraction for you, then there is -at the very least- the possibility that they'll want to have sex with you.
In fact, they've probably entertained the thought already.
All you have to do is make a move. But more on that later.
For now, I want you to understand that you don't have to be anything amazing to lose your virginity, or even to have lots of sex.
You just have to be a normal, friendly guy who smells nice. Someone who they feel comfortable around.
That's it.
So for step one, have a shower, put a decent grooming and hygiene routine in place, and try to be kinder and more empathic to people.
It makes a big difference.
If you are those doing things, you now have to speak to women
Now women being comfortable around you requires you to be at least slightly comfortable around them. You don't have to be completely at ease, Mr. Confident guy. You just have to not be freaking out and having heart palpitations.
This comes from speaking to lots of women, talking to them about normal things – i.e. Netflix shows you both watch – and generally coming to grips with the fact they're just normal people who like the same things you do and are actually easier to talk to in some instances than guys.
Once you've spoken to a lot of women, you've nerves around them will decrease and you'll both become a lot more comfortable.
So for step two, get chatting.
Then you have to make a move
If you're a friendly, normal guy who smells nice, and is comfortable enough around women for them to feel the same way about you… Then odds are you've found one you like. And odds are there's at least one that likes you.
How do I know this?
Because women don't meet many guys who meet that simple criteria. Most guys aren't friendly, aren't normal, and don't smell nice.
So if you're one of the rare few that isn't like that, she'll have noticed.
But that doesn't mean your work is done. No, you have to pull the trigger.
It is more likely that an asteroid will rocket through space and explode this planet into cosmic dust than it is that the girl you like will decide to ask you out, kiss you, or overtly demonstrate interest before you.
You have to do it first.
Again:
YOU HAVE TO MAKE THE FIRST MOVE.
This can be going in for a kiss at a party or study session, asking her out, telling her out like her… whatever.
The only rules are:
You make it clear you like her.
You are the one that makes the first move.
This is attractive behaviour, and aside from not smelling bad, is one of the key things that separates guys who have a lot of sex from guys who don't. 
After you've done that – keep hanging out, kiss a little more, and once you've both been on your own enough times, sex will eventually happen when you're both ready.
Just be patient.
So for step three: make a move.
If you can do those three steps, you will lose your virginity.
But wait… There's more:
It's not a big deal, but it'll really, really feel like it is – this is normal
If you're about to have sex, it's going to feel like the biggest deal in the world. This is pretty normal. Part of my brain thinks this every time I have sex, and I'm pretty sure it's like this for most guys.
Sex is great. And we like to put in a good performance. So anxiety, no matter the level of experience, is normal.
But if you're losing your virginity, it's huge. This can lead to a couple of headaches…
If you've seen porn, you already know "how to do it"
The first is thinking you don't know what to do or how to do it.
Well, if you've seen porn, you already know the mechanics. Take it slow, and if you get lost putting everything where it should go, she'll help you navigate.
The only way you screw up is if you try to fake you know what you're doing and overcompensate, start thrusting too hard early on, and end up barging into the wrong hole by mistake.
Not a good idea.
Just relax, do the basics very slowly, and trust your partner. She'll help you out.
Girls don't really care about your performance issues, most times they're anxious themselves 
The second headache you'll come across is that your nervousness or anxiety might lead to performance issues. 
This could be inability to get or maintain an erection, or premature ejaculation.
In my life, I've experienced both at one point or another. Every guy does. And what I've learned is this:
Neither are a big deal. Girls don't really care. Just relax, chalk it up to momentary nerves (not some made up "fundamental issue"), and try again.
And if that doesn't work, get practicing some foreplay.
The less you care about your performance issues, the less she will. In fact, she'll probably think it's because of something wrong with her rather than you.
So forget about, and try to have a good time.