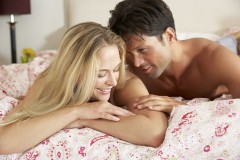 So, have you ever been labeled an a$$ hole? Does it drive you crazy? Wonder why you (or your pals) get that term? Well, if you are I am here to shed some light on the issue! And hopefully, you won't be called it again!
Lets get back to the basics (besides remembering deodorant). First, what prompted the name? Next, did you say something? Did you do something to provoke that name? And lastly, did you ignore her?
A lot of times you tend to do something without thinking about it first. What prompted you to do that is what starts the name clock count down. Guys, you have to think! Remember this, your actions will dictate what happens in the future.
Let me give you an example. I was seeing a guy. We had gone out a few times. We talked about summer vacation plans. Discussed cycling plans. Even met his kids! We spoke on the phone one night as I was traveling back from an event and he was on his way to a race. Little did I know that that would be the last time I ever would hear his voice. I didn't hear from him for 3 days. I grew concerned. I sent him a text. No word. A few days went by. Still nothing. I sent an email. After 10 days I received word from him that his phone had died. He didn't bring his wall charger. And oh yes, his car charger wasn't working. I didn't buy it for one second. I let him go. A few weeks later I see on his Facebook wall that he is now "in a relationship". Thank god for social media telling me what he couldn't!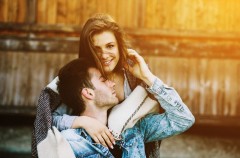 Whats my point? The first point is this: admit. Admit that you found someone else or aren't interested or whatever the hell that made you change your mind. But make sure it is an honest answer. Don't make something up.
If this guy would have just told me up front that he had found another girl, I would have been fine with it. But, HE chose to earn the un-favorable nickname when he ignored part 1 of how not to be an a$$ hole: ignored me. That my friends is not cool. Whatever the reason, I ask not to let your actions prevent you from being honest. We women are much better at handling the truth from YOU then finding out through the back door. Trust me on this.
If you want to prevent the name in the first place, don't ignore! Its that simple. Stay tuned for the next 3 articles to go from a$$ hole to freakin' awesome! I promise this will help change not only your dating life, but relationships in general.