Making Long Distance Relationships Work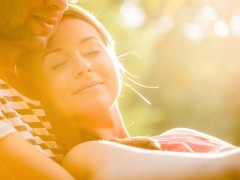 Many people have numerous questions about long distance relationships; if they are worthwhile, how they work, if they work, and how to work them. Although I am in no way the ultimate source for this, I do have a lot of experience with (long distance relationships) that many don't. Being in the military for 5 years I had to maintain many long distance relationships: I had to keep strong bonds intact with my friends, caring relationships with my family, and spicy interaction with women.
There are a lot of things that a long distance relationship is and isn't. It IS a relationship. And you would proceed the same way you would go about creating, pursuing, and maintaining a healthy strong long term relationship. Except for the fact that you are going to have to invest more of your energy, time, thought, emotion, and flexibility into it. If you are not ready or willing to do that, I don't recommend ever creating or trying to maintain a geographically separated relationship.
What a long distance relationship isn't?: is always easy. As with every relationship there are many different kinds. Sometimes your long distance relationship is just beginning, sometimes the separation happens in the middle of a relationship. Sometimes you are just visiting and having sex, and sometimes you are long distance dating. For all purposes of this article, I am going to address the subject as if the relationship has already been built and there is mutual care for one another. However, if you are just starting off the same principles apply, only calibrated at different levels.
To start, before you pan out scenarios for your personal situation, ask yourself if creating an L.D.R is something you truly want with this person. Are you doing it because you don't want to let go, or because you two shouldn't let go?
Whether you are just starting to "date" or have been together for 6 months; whether you started off down the street from each other and then put the miles between you, or began the relationship 400 miles apart, doesn't matter. You see it's potential, you've decided it's worth your time, and you want to make things work? You've just committed to a relationship, and it is now long distance.
Just to give you an immediate idea of the many focus areas that are involved I've written them out. Some of this is good for all relationships, but all of it is required for long distance relationships. I will of course go into detail shortly:
visiting each other
communication, phone calls, and the dynamic
phone sex and sexual frame
progression of and maintaining the relationship depth
trust, jealousy, and monogamy
expectations, freedoms, and independence
keeping occupied and long distance games
mutual destinations and mixing it up
future, and importance
priorities and sacrifices
budgeting
Lets start with the most basic actions, move to the more intricate principles, mindsets, and what to avoid.
Visiting each other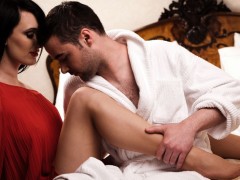 Pretty simple and it has to happen. Deciding how often will be dependent on how serious the relationship is. The longer the two of you are in the relationship the more important it is to see each other more frequently. But no matter how often the "trips" take place, they must be shared by both parties; with few exceptions, neither should go see the other person a drastic amount more. However, some circumstances dictate that one party will have to make the commute more ofter than the other. Is this okay? Yes, if known for certain that it's because of conflicts, not an uneven investment of dedication or expectation.
Just like flowers given to a special person, a visit is a present. Presented because you want to do it and because you are awesome. And just as flowers do not thicken a relationship, the visits will NOT make the relationship deeper or stronger. What takes place during the visits is what is important. Whether it is you going to see them or them coming to see you; your actions will determine the result.
So what do you do during the visits? Anything. Everything. Nothing. It does not matter what you do. The key purpose is to spend time with each other, build memories, and share experiences. Sure you can make some plans for when you come, but leave it open ended. Part of the fun of a LDR is that you are taking on a new adventure every time you go or he/she arrives. If you plan too many things or create situational expectations you will limit your experience or what I like to call "make it a thing." There is a great chance of disappointment when it comes to "things."
Whatever the two of you do will be enjoyable; keep that mentality and it will come true. Time spent together is going to be great…because you have had so much time apart. You bypass a lot of the negative situations that occur when you spend most of your free time together. Which is awesome. The time you two spend together is going to be heavy because you also know that there will soon be time apart.
Take mental notes of what occurs during visits. Things that stand out, things you enjoyed doing. Pay attention to the interaction; every time you 'visit' you will learn more and more about your partner. All this is good to escalate your relationship but it is also necessary for the phone time in-between visits. When you two aren't together, your growth and relationship is mostly based off of memories and personal life happenings.
Which brings us onto Communication, phone calls, and the dynamic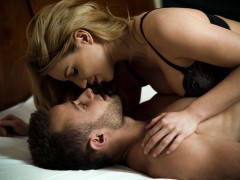 This is the second most important part of a long distance relationship. Communication. There are many different ways to communicate while geographically separated. There are two that I highly recommend, and believe they are the glue of this aspect: phones calls and web cam chat.
While you are not visiting the other person, one of the few ways you can stay emotionally and mentally connected is phone calls and cam. I have high faith in web-cam chat because it triggers auditory stimulation as well as visual. But make sure you use the 'ol telephone as well, not everyone has a lot of time to sit down in front of a camera with bed hair and make silly faces.
If you are not good at talking on the phone, only time and experience will change that. This is something that you must work on too. Communication is the relationship when you are not in physical contact. You should first start by setting the phone dynamic. In order to do this you have to decide how often you want to dial or cam, and the length of time you want to spend on that call. Once you've figured that out just take charge: call her one day, at the end of the conversation tell her to call you next (insert time). When she calls you the next day (or whatever you had arranged) have the conversation. Towards the end, tell her when you will call. After about a week of this, you will have created a dynamic that will then pretty much flow from there.
Don't expect every phone call to be lengthy, deep, or sophisticated. Sometimes that just wont happen. The phone call is not only to build and maintain the rapport, but also to solidify the existence of yourself and the relationship in their life. Which means the focus can be anything, as long as the conversation does exist. Basically you two are spending time together, only in a different form. Use the phone calls to push your connection.
By now you have realized that alternative forms of communication are required. This connection that you have to have is not always easy to keep. Sometimes the dynamic will break because of a schedule or their social life. One of the hardest parts of a long distance relationship is accepting this fact and being able to accept any reasonable dynamic when one person gets busier than the other.
If this happens in the relationship it is important to maintain communication. If you are the busy person, try to warn your partner that you will be working many hours (or partying like an animal) and may have limited time. If you are the not-as-busy person understand that flexibility is very important. Sometimes schedules just don't match up. Rebuild the dynamic around the new schedule, or set a temporary one in place.
Phone Sex and Sexual Frame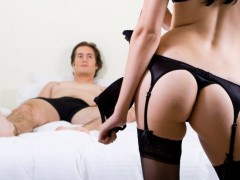 Sex is a very important part of relationships. It integrates itself into aspects of emotional connection, investment, and pleasure. The same applies for long distance; only now you can't have sex with each other at your leisure. You can, however, sexually stimulate each other and maintain sexual tension, sexual energy, and sexual desire.
There are two great ways of doing this. The first is through sexual frame. Just as in the basic steps of pick up, you have to trigger sexual switches. Make this person want your mojo. Use innuendos, imagery, and playfully tease whenever you can. This will create a frame that you will then have to maintain so that they are mentally piqued until the physical urges can be satisfied.
While you are on the phone (or if your a stud of sexual energy, the web cam) another good way of keeping the sexual frame and feeding that basic instinct is through phone sex. I am not going to go into details; there is a lot of information out there. I will say if you want it, initiate it. Be calm, be smooth, and have confidence; otherwise you will just come off sounding awkward and the mood won't be right. Try different things out. Role play, dirty talk, whatever you want; I guarantee you will find a way to enjoy each others audio company just a little bit more.
(more to come tomorrow)
Recognition on social media is also important. You should insist that her Facebook status reflects the fact that she is your girl: https://www.tsbmag.com/2014/07/29/when-she-doesnt-want-to-put-your-relationship-on-facebook/