Winter is upon us and the snow is piling up on your house, your car and your garden gnomes. Unfortunately, all this snow is good for is throwing out your back and keeping kids engaged with snow angels, snowmen and snowball fights depending on their age and whether they've ventured onto your lawn. Then someone floats the idea of a ski vacation. Sounds great.
One problem. You never learned how to ski.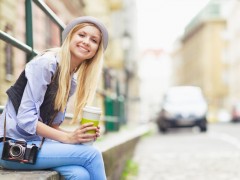 You have three possible solutions: learn to ski before you go on the trip, learn to ski while all of your friends are running around on the rest of the mountain, or run away to Jamaica. (To be fair, it seems like running away to Jamaica is your solution to everything, including the lack of cheese on your cheese fries.)
Let's concentrate on the first part and solve the problem before you ever encounter it. So, where do you go to learn to ski?
There are many good places to learn to ski and your proximity or desire to visit the area would probably be the top considerations for your choice. But, take it from me, these are the five things you need to research before booking your trip.
First, look at the weather. No, lots and lots of snow does not mean the gray days you are used to seeing. The best ski vacations have a huge dump of snow and then follow it with a fabulously sunny day where you feel like you can strip down to short sleeves as you glide down the slopes. (This is a move for good skiers. If you try this when you are beginning, you'll end up a red, shivering prune.)
Second, check out how frequently the resort gets new snow. New snow means the grail of snow skiing: powder. When you start to learn, you'll be enjoying groomed snow, which keeps your skis up and makes turning easy. However, any ski vacation will be a quest for powder, so you better be sure to hit a little while you learn. (If you are hanging out with 80s Wall Street types, it's a different powder.) Once you experience powder, you will understand why ski towns have "powder days" instead of "sick days."
Third, find out about the cuisine. Both on the mountain and in your resort town, make sure you have choices other than ham on white and hot dogs. (Unless you are 12.) At night, after a long day of skiing, a great meal to build up your energy for the next day is a must. Making sure it is a gastrointestinal delight should be your goal when you begin to plan the trip.
Fourth, find out about alternate activities. You know, in case you need a break from skiing or you break your leg. Maybe there is snowmobiling, cross-country skiing or snowshoeing around. (Which would not be much help if you break your leg.) Most ski towns will have at least a few clubs for live music or dancing, just look for the ones that best fit your taste. (Yes, the German ski towns have polka clubs. Go crazy.)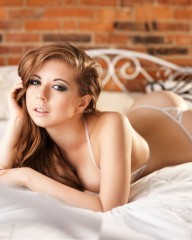 Fifth, and saving the best for last, what is the ski bunny situation? (Not too sure I like the term "ski bunny". I mean, I suppose if you read Playboy, bunnies have a positive connotation, but to me they just mean very fertile baby machines.)
Now that you have your research questions, you have three months to finally learn to ski. The sitting in the hot tub after skiing should come naturally. If not, here are your five tips for sitting in the hot tub. Sit. In. The. Hot. Tub.