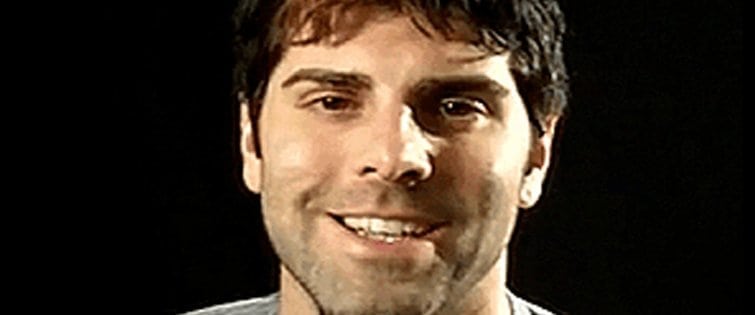 In last week's piece, I broke down what the secret society or "scene" was composed of. In this article, I'm going to break down the roles guys play in the Scene as well as list what I consider to be the top 5 rules for understanding the scene.
But first a quick caveat I got a lot of comments on the last post asking some variation of the question "Is dealing with the scene worth it?" I can't answer this question for you. Personally I don't go to the club scene more than 1 or 2 times a month at this point in my life. I've done it for 6 years, and I realized that I am happier when I'm away from it.
For other people (like my roomie) they go every week and it never gets old to them. As with most of the "philosophical" questions about pickup you have to decide for yourself what's important.
Let's talk about the role of guys in the scene. Last week I broke down the roles of various types of girls in the scene. This week I want to take a look at the guys.
A quick note on civilians. Most people who are in clubs during the weekend are what we call civilians. A civilian is a guy or girl who is not involved in the scene but has either been talked into coming out by a friend or is attending a special occasion.
Occasionally these people are also referred to as tourists. Ironically now that I have left the scene I'm a tourist when I go out.
30K millionaires. The most common type of guy in the scene is the 30 thousand dollar millionaire. These are the guys who talk a big game about their business, job, family, money etc, while making 30Gs a year. 30K millionaires are easy to spot as they get 4-6 guys together to go in on a bottle and table.
30K millionaires stand out due to their awful fashion sense(Affliction anyone) and their constant bragging and name dropping. Some common 30K milli lies are that they own their own business, are a professional cage fighter, or come from a super rich family.
Promoters. Promoters are a shady bunch. Or at least the ones who are good are. The promoters job in the SS is three-fold. 1. He needs to keep guys out until they absolutely must let them in. 2. He needs to find rich guys who want to pay for table service 3. He needs to have a drug hookup.
Good promoters act as the intermediary between rich guys and hot girls and drugs.
Ballers/Legit Celebs. These are the guys who fuck your game up. Justin Timberlake once stole girls from me 3 weeks in a row at the Cabana Club in Hollywood. I would have said it was coincidental except the last time he did it he winked at me…
This is your competition in the club scene. Especially for the top 1% of girls in the club. Ballers are even worse than celebrities in my opinion because they will often tip the bouncers/promoters to go bring girls over to them at their tables etc…
Scenesters. Scensters are different from promoters/ballers/30k millis. Scenesters are your "Cool guys". These are the guys who get let in right away whether or not they're with girls. Scenesters make the rounds of the hottest parties and clubs and always know people.
Generally they are not the most successful people outside of their ability to network in clubs. Some scenesters are good with women others are far more interested in drugs.
Civilian guy. Civilian guy is the guy who waits all week long for his chance to go to the hot club he's read about or scene on an episode of Entourage. He gets all dressed up in his finest blue button down shirt and heads to the club with a big group of his equally non descript buddies.
Civilians ironically make the club scene work by contributing their hard earned money to cover charges, $12 drinks and more.
So those are the characters in the scene, now I want to switch gears and wrap this post up by revealing to you what I believe to be the 5 major rules of the SS.
The Rules Of The Secret Society:
1. Hotness rules everything. The hotter the club,DJ, Host, etc is the better. In the club scene things don't stay hot long. Consider this, SBE a leading nightlife company that owns a number of hot clubs in Miami, NY and LA only keeps their clubs open for 12-18 months before tearing them down and opening a new one. They live their business life by the # 1 rule and are an industry leader accordingly.
2. Everyone is single in the club. There's almost an unwritten agreement that if you're up in da club without your significant other, you're single like a dollar bill. This is why you will never get BF objections in a SS place. Boyfriends and girlfriends cease to exist when the club doors open.
3. Everyone will selfishly pursue their own self interest. The club is a competitive environment. More so than most other environments, the competition is much more overt. The girls are competing amongst themselves to be the coolest girl and meet the highest value guys.
The guys are competing over the hottest of the hot girls. In these environments people will behave badly to get what they want.
4. People may not be what they seem. Whenever someone tells me what they do in the scene, I take it with a grain of salt. Everyone is a producer, musician, actor, entrepreneur, model or artist. No one is a everyday normal motherfucker.
Which means that you should be skeptical whenever you meet someone who seems too good to be true from the scene. Chances are they're probably just a liar.
5. The Girls are lying to your face without saying a word. Girls in the club scene are more dressed up than they would be at any other day of their life other than possibly their wedding day. Because of this they are lying to you.
He hair is not that long, those are horse hair extensions, her boobs are not that big, they're either a push up bra or a boob job, her face is not that smooth, that's a MAC forcefield of make-up.
Which brings me to my last point about the Scene: It's an illusion. Sure some people are living these amazingly fun lives where they are flying private and partying with celebs but they're few and far between.
Most people in the club scene are there because they couldn't hack it in the real world and they're staying in this weird version of high school instead of growing up.
That's exactly what it is high school. Who's the most popular, who knows the most people? Who cares ?
I certainly don't but I know a lot of you guys still might, so hopefully this post has illuminated the way certain things work for you.